Blog by Samantha Kamman.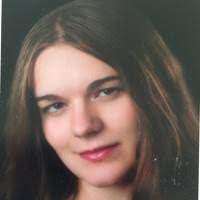 Students for Life of America's Cemetery of the Innocents tour is waking people up to the reality of abortion. By displaying pro-life crosses at select locations throughout the country, this peaceful demonstration reminds the public about the numerous lives lost to abortion each day. In the face of such a tragedy, no one can afford to turn a blind eye, and it's our job to show others why all of us must serve as a voice for the voiceless!
The list of stops on our current tour that we've already hit includes: Washington State University Vancouver, Clark College, Regent University, Iowa State University, and the University of Northern Iowa.
But our tour is not finished yet! We plan to spread the pro-life message to the following locations in May: SUNY Geneseo, Crossroads Church Camarillo, Whitworth University, and Rosary Academy.
Last year, the University of Northern Iowa was at the center of a major victory for our organization.
In October, The Northern Iowa Student Government rejected the request for approval from a UNI Students for Life group, claiming that our pro-life students wanted to start a "hate group." The student body Supreme Court also joined the effort to block pro-life views on campus
"I was shocked by how the student government allowed their emotions and personal opinions to influence their decision," said Sophia Schuster, who had been advocating for the creation of a Students for Life club.
"Students for Life met all requirements for being approved set forth by UNI, but they completely ignored that fact. I think they have overstepped their role and tried to use their power to silence us just because they disagree. This is a direct attack on free speech and of due process of law and an example of abandoning standards that they claim to hold."
Sarah Minnich, SFLA's Regional Coordinator who was assisting Schuster in starting the Students for Life group stated, "Student government and student organizations are meant to assist students in promoting change and ideas and to shape their character as leaders. It is difficult enough to go beyond classwork and be involved in civil dialogue on campus."
"The decision of the NISG and the Supreme Court, demonstrates that they put their ideological affiliations above fellow students and at the cost of productive dialogue on campus. In addition, the SFL group was forming to promote the dignity of the preborn and aid pregnant and parenting students on campus which should qualify as a 'good faith' reason to start any club. Their decision is unacceptable and should be overturned by the university's president."
UNI President Mark Nook sided with Students for Life when he declared the pro-life group a "fully recognized student organization."
He also went on to say that denying the group registration on campus would have denied "them their right to free speech and assembly guaranteed to them by the First Amendment."
The incident at UNI was not the first time that Students for Life experienced discrimination on campus. In 2019, for example, SFL of Robert Morris University set up 911 pink crosses as part of a Cemetery for the Innocents Display. Within 12 hours, vandals destroyed several of the crosses.
A similar incident happened to a Students for Life chapter at Southern Illinois University-Edwardsville that same year. The pro-life students had also set up a Cemetery of the Innocents display to signify the number of lives lost to abortion each year. At the conclusion of their outreach, before any of the students could pick up the display, someone stole the group's sign.
If anything, these attacks against pro-lifers prove why it's necessary to continue our outreach efforts. More people need to hear our message and understand why the fight for life is one of the most critical battles of our generation.