Learning about abortion, the biggest human rights injustice of our time, is the first step to making a difference. No single disease, event, war, or act takes more human life every year than abortion. But it can be hard to talk about.
You know abortion is violence towards innocent people. But conversations about abortion are infinitely easier when you also know the facts, figures, and apologetics (pro-life arguments) to make your case and change the hearts and minds of pro-choice peers.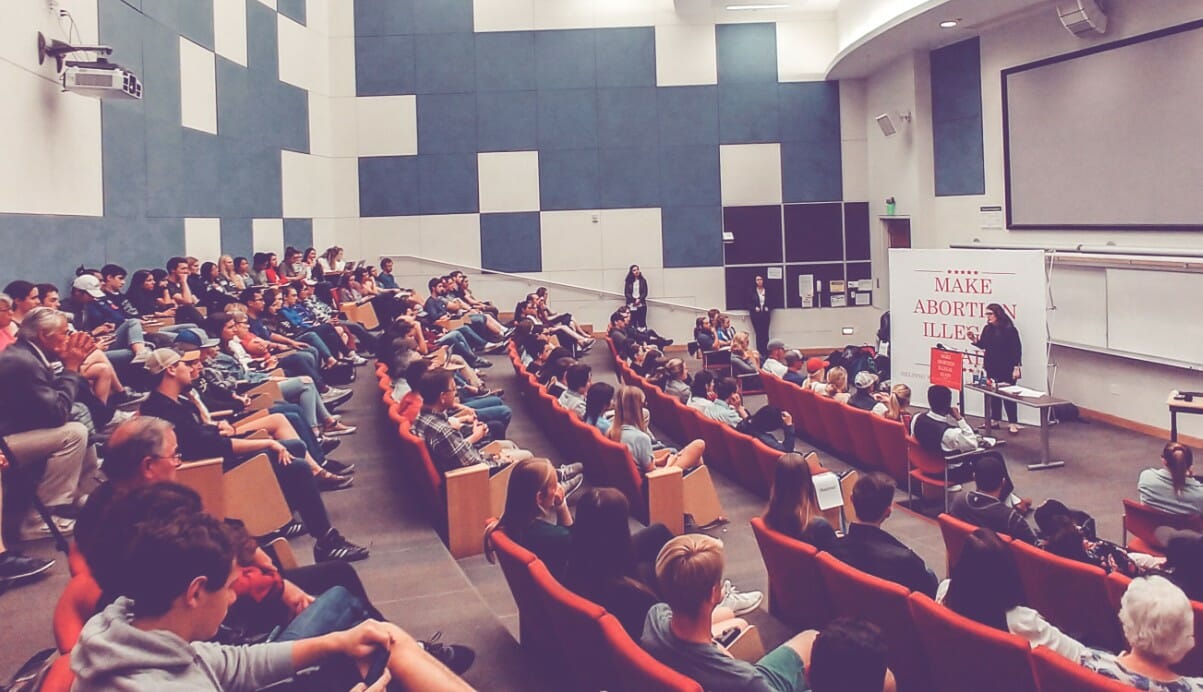 Becoming an expert on abortion, the abortion industry, pro-life alternatives, and answers to the tough questions will not only help you have effective individual dialogues, but will kick-start your activism and propel your Students for Life group to accomplish BIG things.
Our generation will abolish abortion – and that starts by changing one heart at a time. We'll help you learn how. Explore the topics in the menu at left to get started.
As always, let us know if you have questions by emailing your SFLA Regional Coordinator at [yourstate]@studentsforlife.org, messaging the Students for Life Facebook page, or visiting Students for Life HQ.