Kristan Hawkins, President of Students for Life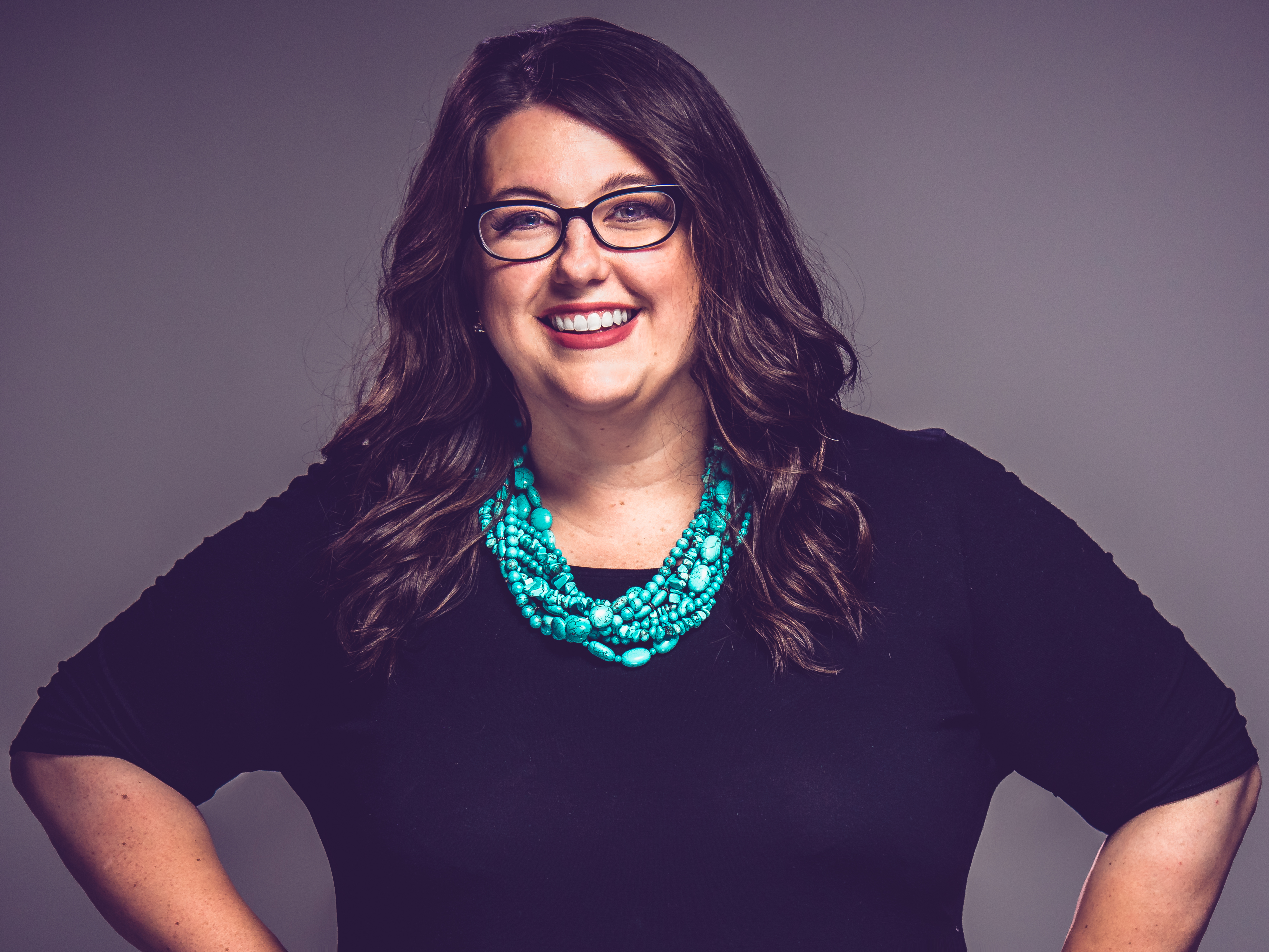 Kristan has been active in the pro-life movement since she began volunteering at a pregnancy help organization at 15. Before joining Students for Life in 2006, Kristan served at the Republican National Committee and as an appointee in the George W. Bush administration. Since launching SFLA's full-time operations, she has taken a small group of a few dozen pro-life groups scattered around the nation, and, alongside her team, has multiplied that number to almost 1,200 organized pro-life groups in all fifty states.
She is the author of Courageous: Students Abolishing Abortion in this Lifetime. Kristan has been interviewed on Fox News, CNN, MSNBC, the Today Show, CBS, NBC, ABC, and HBO and has recently received the title "One of the 4 worst anti-abortion misinformers" by Media Matters, a title that she is very proud of. As one of the key leaders in the pro-life movement, she is regularly quoted in the Washington Times, Washington Post, New York Times, Wall Street Journal, etc. She also writes for the Washington Examiner, Townhall, National Pulse, and LifeNews.com. While pro-life students frequently feel as though they can't be heard over the din of liberal media, Kristan has given them a voice. Book Kristan to speak. 
Tina Whittington, Executive Vice President
In 1999 Tina began working full time in the pro-life movement as Project Manager for Rock for Life. While there she put together pro-life literature, wrote for the monthly newsletter, spoke at high schools and colleges, organized events, and toured with Christian bands sharing the pro-life message from stage at hundreds of concerts and music festivals. During this time Tina was a guest on Fox News, Loveline with Adam Carrolla and Dr. Drew, and debated Dr. Rebecca Gomperts, founder of Women on Waves, on the Alan Colmes radio show.
She left Rock For Life in 2001 to focus on her growing family, working as Mommy CEO and receiving training to be a lay counselor for her Rachel's Vineyard Retreat Team, helping post abortive women and men through the grieving and healing process.
In 2010, Tina returned to full-time pro-life work as the Executive Vice President for Students for Life, where she is responsible for managing the daily operations of SFLA. Since joining the SFLA team, Tina has presented on pro-life apologetics, post abortion issues, leadership, and group development at universities across the country including, Harvard, Dartmouth, University of Connecticut Med School, and Fordham. Book Tina to speak.
Autumn Lindsey, Student Spokesperson
Autumn first became involved in the pro-life movement when she joined her local Students for Life group in October of 2016. She is eighteen years old and is one of six siblings. She has lived in Washington state her whole life, attended a classical, homeschool co-op, and is taking college classes in the fall. For the past three years, she has competed in a national, homeschool speech and debate league which has helped her effectively communicate.
In February of 2017, she filmed a rebuttal video in response to a Teen Vogue article that was making light of, and promoting abortion. The video went viral, and Autumn found a platform to voice her passion for the pro-life movement. Autumn is now the Student Spokesperson for Students for Life and speaks at pro-life conferences around the country. Book Autumn to speak.
Reagan Barklage, National Field Director
Reagan Barklage is the National Field Director of Students for Life of America. Since starting Mizzou Students for Life during her college years, she has dedicated her life to abolishing abortion. Reagan has been invited to speak at multiple rallies, school assemblies, conferences, television and radio shows. Reagan has been featured in Glamour, LifeSiteNews, the HBO documentary Abortion: Stories Women Tell, the Wall Street Journal, and other media outlets. Through a passionate and encouraging message, she hopes to encourage others to take a stand for life.
Reagan has been featured in Glamour, LifeSiteNews, the HBO documentary Abortion: Stories Women Tell, the Wall Street Journal, and other media outlets.  She has spoken at multiple pro-life rallies and banquets.  Book Reagan to speak.
Michele Hendrickson, Director of Strategic Initiatives
Michele Hendrickson brings the unique experience of being an elementary school teacher to the pro-life movement.  She graduated from Hood College in Frederick, Maryland majoring in Elementary and Special Education.  Working with children and teaching for over 10 years has provided Michele with amazing opportunities to partner with families.  After volunteering her spare time in the pro-life movement, she felt a heavy burden for the families whose relationships were destroyed by abortion.  Now, she is dedicated to educating and empowering women to understand the truth about abortion.
Michele currently serves as the Director of Strategic Initiatives with Students for Life of America, helping student groups bring the pro-life message to their campuses and beyond.  She is especially passionate about changing the way the church approaches pro-life ministry.  Michele has her District Pastor's License through Church of the Nazarene and is continuing her studies for Ordination.  She lives in Maryland with her husband and two kids. Book Michele to speak.
Lauren (Lo) Castillo, Director of Mission Advancement

Lauren Castillo graduated in 2013 from Regis University with a B.S. in Accounting and a B.A. in Religious Studies. She joined the pro-life movement at a young age because she saw many unplanned pregnancies happening in her community and inadequate support and resources available. She was the President for the Students for Life group in college and high school and hosted the first Regional Students for Life Conference in Denver in October 2012.
Lauren has a passion to help develop future leaders in this generation to ensure that abortion is abolished in her lifetime. She is also dedicated to helping ensure that college campuses are properly equipped to adequately support pregnant women and parenting students. She has spoken at most of the major colleges in the Rocky Mountain region and facilitated the creation of pro-life groups including CU Boulder, CSU Pueblo, Wyoming Catholic College and many high schools both private and public. Lauren has been featured in newspapers including the Denver Catholic Register, El Pueblo Católico, and the National Catholic Register. She has also spoken at many youth rallies and conferences around the Rocky Mountain Region. Book Lo to speak.